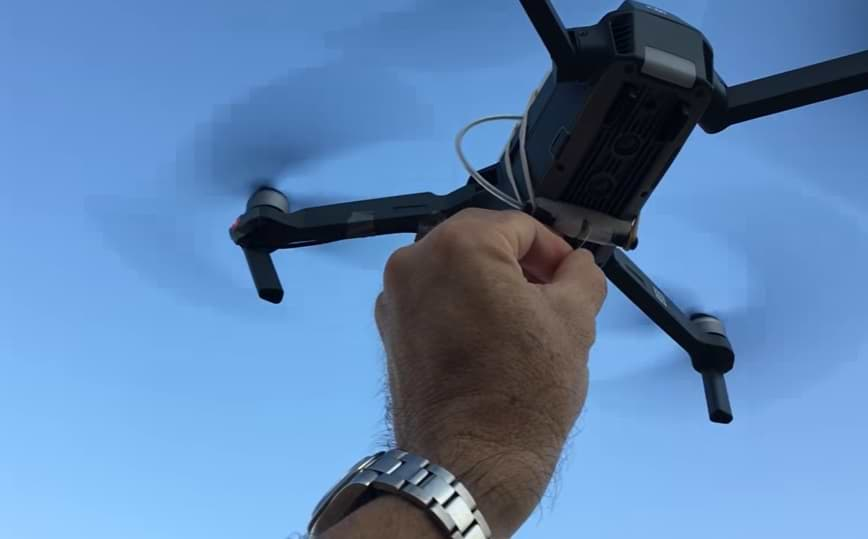 The Mavic Pro is an amazing drone and capable of so many things, but can you use it to drone fish? Well, I did some research, and here is what I found.
The DJI Mavic Pro is powerful and makes for a great fishing drone. It has a brilliant 4K camera making it great to scout for fish in the water. The drone also has a flight time of 27 minutes and a range of 4.3 miles, ensuring that you get the distance you need to cast and enough hover time to scout for fish.
Keep reading to find out more about what makes the DJI Mavic Pro a great fishing drone, as well as some tried and tested fishing methods you can use with it!
What Makes The Mavic Pro a Great Fishing Drone?
The Mavic Pro drone embodies all of DJI's advanced technology and has changed the drone photography game. But do these qualities make it a good fishing drone?
The Mavic's qualities actually make it an amazing drone to use for drone fishing!
Brillian 4K camera.
The Mavic Pro takes a stunning 4K video making it great for scouting the surface of the water for schools of fish.
The multi-directional obstacle avoidance also is a big help for new drone pilots so they do not have to worry too much about crashing their drone into the water. This feature allows for safe drone flight and many more possibilities.
The Mavic series of drones can be paired with the Raymarine Axiom GPS/fishfinder UAV app, which makes it a great fishing partner. The app combines advanced UAV(unmanned aerial vehicle) imaging with the navigation system of the Mavic and simplifies the operation of both these technologies.
Reasonably priced at $1,099.
With a price tag of $1,099, The Mavic Pro, is worth every cent with its amazing video and photography capabilities as well as its flight time and range making it absolutely perfect for drone fishing.
Mavic Pro can carry enough weight.
The Mavic Pro is a consumer drone, which means it is designed to meet all the requirements for the average photographer. It is a significantly smaller drone weighing only 1.62 lbs, so it is not designed to carry large items. However, the drone has a max carrying capacity of 450g.
This is enough to easily carry your average lure out with your line, but I wouldn't recommend trying to hook any fish and lift them out of the water with the Mavic Pro. You might end up trying to fish the drone out of the water instead of the fish!
2 Best Bait Release Brands That Work On The Mavic Pro
01. The Gannet Company
The Gannet company is the home for all things related to drone fishing. The company deals with making rigs to attach to drones as well as having their own line of fishing drones.
Because DJI is the leading producer of consumer drones in the world, Gannet mostly makes bait release systems that attach to their drones but they do make rigs for other drones as well.
Their most popular drone release systems are the release systems they make to attach to the DJI Phantom series of drones and the DJI Mavic series of drones.
Gannet made sure to pay special attention to these drones. For example, the drones have sensors along the bottom which allows for obstacle avoidance and self-landing.
Gannet designed its drone bait release system in a way that doesn't interfere with any of these sensors but still attaches to the drone in a way that doesn't make the drone off-balanced and still allows the bait release to be effective.
Gannet makes some of the most reliable bait release systems and is recognized internationally by many drone anglers.
The Gannet Sport Mavic Pro attachment.
Great things about the gannet sport bait release:
Full automatic mechanical release series mainly used for drone fishing.
A standard model that fits all Mavic Pros & Mavic 2's.
Very light weighing only 13 grams.
Designed to not interfere with your drones Visual Positioning Sensors.
Mounts in seconds to your drone with no tools required.
Over 4kg release ability.
No need to modify your drone in any manner as it simply clips or straps on.
Gannet Mavic Pro/Platinum gannet drone fishing bait release.
This bait release system is the more expensive of the two release systems but it is designed to fit this drone more and it is a little more advanced.
Great things about this bait release:
This release system attaches to the drone in a matter of seconds and does not require any tools.
Self-sufficient with its own rechargeable battery.
No need to make any modifications to your drone.
Can do more than 50 drops on a single charge.
Weighs less than 50 grams.
02. SkyClip Bait Release
Using the SkyClip Mechanical release device to haul your fishing line is one of the simplest methods you can use in order to attach your fishing line to the drone you are flying.
SkyClip mechanical release excels over other tension systems by being designed to be repeatable every time it releases with minimal variance.
The tension is set to the limit of the specific drone model's carrying capacity at the factory and will release instantly if the tension exceeds the setting of the mechanism.
Is The DJI Mavic Pro Waterproof?
Some have said that the Mavic Pro is waterproof and that is what makes it an amazing drone to use for drone fishing.
With that being said, how can we really define the term waterproof?
Well, in order for a device to be waterproof it needs to be able to be submerged in water and be in the water for a long period of time.
The Mavic Pro has definitely been proven to survive crashes into water, but it is still not waterproof!
In my opinion, the drone can be better described as water-resistant. As long as prior to it coming into contact with water you are able to salvage it quickly and put it in rice, then you will be able to fly it again!