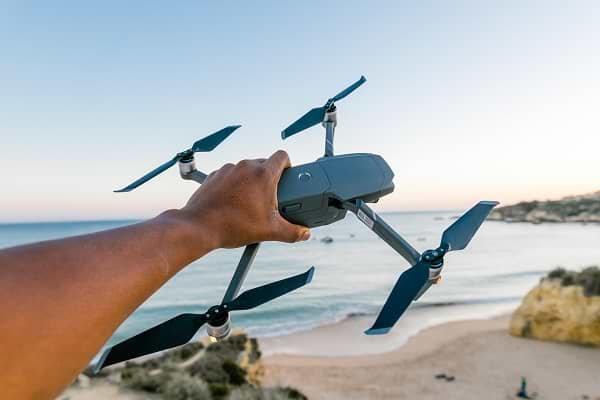 As drones are becoming more and more popular, laws in Florida are changing just as fast to stop the influx of drones from getting out of control.
So are drones legal in the state of Florida?
According to the Federal Aviation Administration, (FAA,) flying drones in Florida as a hobby is perfectly legal. But you need to register your drone, and there are four state-wide laws and various county drone laws within Florida that you need to know about.
Before you can even begin to fly your drone in Florida for fun as a hobby, you will need to register it first.
So keep reading. After your drone registration is complete we will jump into Florida state and county drone laws that you need to be aware of.
You Have To Register Your Drone in Florida
If your drone weighs more than 0.55 lbs (250g) and less than 55 lbs (25kg) then you need to register your drone with the FAA by clicking here. It only costs $5, and once you register online you get your drone license immediately. It doesn't take long at all.
If you don't register with the FAA and get caught flying your drone by authorities, you could face a fine of up to $250,000 and you could even serve 3 years of prison time.
So make sure you don't skip this step. It's a choice between $5 and $250,000, I know which one I'll choose every day of the week.
IMPORTANT NOTE: If your drone weighs less than 0.55 lbs (250g) then you can skip this step. You don't need to register it with the FAA. However, you still need to follow Florida's state and local drone laws. So make sure you keep reading.
Common questions about registering drones in Florida:
How long does it take to register your drone? No time at all. You get your drone license immediately.
Do I have to register a drone that weighs less than 0.55 lbs (250g)? No, you do not. However, you still need to follow the Floridas state and county drone laws.
How do I register a drone that weighs over 55 lbs (25kg)? There is a different application process. Click here to register drones over 55 lbs with the FAA. You must use the N-number registration process.
What happens if I don't register my drone? If you get caught flying it, you could get fined $250,000. And you may even get 3 years of prison time. Don't try it!
Now that you've registered your drone, you're legally allowed to fly. However, make sure you're responsible.
Having that freedom to explore any nook and cranny with your drone can feel awesome, but don't get too carried away, or you could still get carried away to prison!
Florida's 5 State-Wide Drone Laws!
Here are all the drone laws that apply to the whole state of Florida that you need to know to keep you out of trouble.
Law 01: Don't Be Reckless
This law stops people from being too reckless with their drones. You can get in trouble if you:
Become a nuisance to anyone. You could get into trouble even if you bother people with your drone.
Voyeurism… google this. I think this one is pretty self-explanatory.
Harassment. Goes without saying, don't harass anyone with your drone.
Recklessness. For example, if you damage property, personal belonging, and even people. Weaponizing also falls under this one.
This law is named HB 1027 // 2017. [SOURCE]
Law 02: Don't Take Pictures of Private Property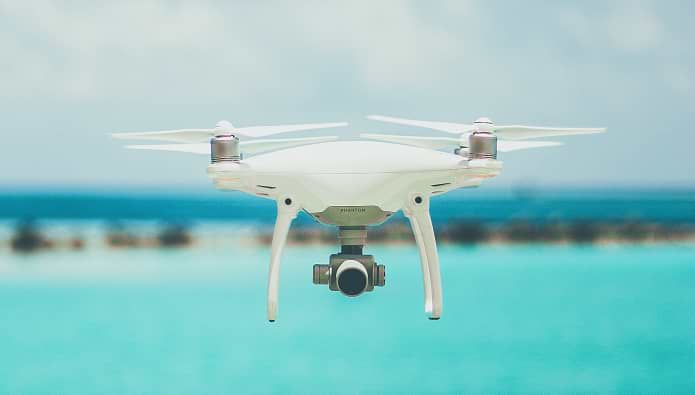 This one gets straight to the point. Don't use your drone to fly over and take pictures of private property without permission. This includes:
Owners of the private property
Tenants and even occupants.
This law is named SB 766 // 2015. [SOURCE]
Law 03: Simply Says What a Drone is, And How Law Enforcement Can Use Them
If you've got law enforcement using a drone in your area and it has you concerned, then look through this to see if they are following the law.
Law enforcement can generally use a drone in these cases:
If there is a missing person.
If they have a warrant.
If they need to react quickly to stop someone from dying. For example a terrorist attack etc.
This law is named SB 92 // 2013. [SOURCE]
Law 04: Don't Fly Drones on Managed Lands. Including Florida's State Parks and Forests.
If you don't have prior permission from the Department of Agriculture and Consumer Services, then you're not allowed to fly your drone on managed land, state parks and forest in Florida.
Permission is not needed in only two cases:
Emergency services need to fly a drone.
Service officials need to fly a drone.
This law is named Florida Administrative Code 5I-4.003 // 2016. [SOURCE]
Law 05: Don't Take OFF or Land Your Drone On District lands
What exactly are district lands? Will this include areas that are natural and open that are not developed and that can be used by the public for hiking, running, and cycling, etc.
As always there is one exception to this rule. You can only take off or land in these areas if you have prior authorization from "Special Use Authorization."
This law is named Florida Administrative Code 40C-9.320 // 2004. [SOURCE]
Is that it? Well not entirely. Keep reading.
Florida's County Drone Laws
Now that you know Florida state laws, it's important that you know your local county drone laws.
Pinellas County Drone Laws
No taking off or landing on county-owned or country managed land.
Lake County Drone Laws
No Taking Off and Landing on Areas Listed As Non-Recreational. Special permission can be granted.
Now, are we done? Unfortunately not. There are also a few specific city drone laws in Florida that we need to cover first.
Florida's City Local Drone Laws
This one makes sense. Because of infrastructure and localized events, each city's municipality also has the right to pass their own drone laws.
Miami City Drone Laws
There are four additional drone laws that have been passed in Miami to protect its infrastructure and citizens.
01. No drones are allowed to be flown within a half-mile radius from large-venue events and sports events.
This includes but is not limited to:
Bayfront Park
Marlins Ballpark
Miami Marine Stadium
Calle Ocho Festival
Any other park during large events or gathering of people.
02. The second law that has been passed in Miami demands that drones that weigh over 5 pounds can only be flown by a member of the Academy of Model Aeronautics.
03. The third law says that you can't fly a drone with ANY detachable cargo in Miami, and any weapons.
04. Finally, the fourth law states that no drones can fly within a 1-mile radius of Miami International Airport.
Municipal Law [SOURCE]
Orlando City Drone Laws
Don't Fly Drone Close To City-Owned Parks, Schools, Venues and Gatherings of More Than 1000 people.
Orlando municipality has passed a law that stops drones from flying within 500 feet away from city-owned parks. This includes:
Amway Center
Camping World Stadium
Harry P. Leu Gardens
You also need to make sure you don't fly your drone less than 500 feet away from large gatherings of 1000 people or more. Disney World is a perfect example here.
Municipal Law [SOURCE]
Bonita Town Springs Drone Laws
Drones can only be flown at the local community park when there are no people around.
It's also against the law to fly your drone within 25 feet of:
People
Powerlines
Buildings
And any lights
Municipal Law [SOURCE]
Town of Defuniak Springs Drone Laws
The town of Defuniak released three drone laws that need to be followed if you're flying your drone in the area.
No drones can be flown over private property or over the public WITHOUT consent.
No drones can be flown commercially even if you have a commercial license WITHOUT registering with the local police department first.
There is also added restriction of drone photography in the area.
Municipal Law [SOURCE]
That's it for the little town of Defuniak.
Please keep in mind that there are always new drone laws being added to the long list almost weekly around the United States. So make sure you're constantly updating yourself.
Florida's Drone Laws That Are Pending
As mentioned above there are new drone laws being passed quite often. I like to keep myself updated by checking the State Drone Law website regularly.
Here are some interesting drone laws that might be passed soon.
HB939 – Registered Sex Offenders. Registered sex offenders might be prohibited from owning drones. I'm all in for this one!
HB459 – Liability. This law will hold drone users liable if they cause injury to someone while flying their drone. AND, if a drone malfunction and injures someone, manufacturers will be held liable.