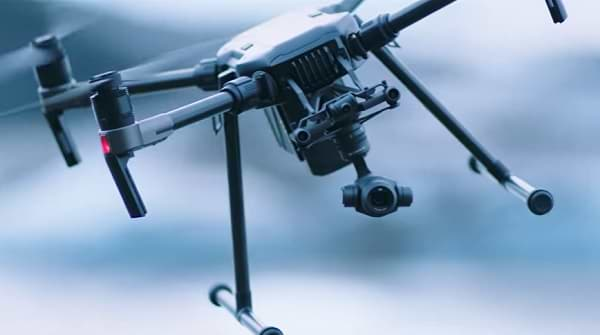 Drones are amazing pieces of machinery that allow normal everyday people to capture amazing pictures and videos from the sky…at a steep price! That said, will drones ever get cheaper?
Drones will get cheaper because of two reasons. New drone technology will improve drone manufacturing efficiency which should make manufacturing drones cheaper, and as new competitors will enter the market, therefor drone companies will have to reduce prices in order to capture a larger market share.
Keep reading to find out more about the drone industry and what we can possibly expect with regards to the pricing in years to come!
5 of The Best Affordable Drones
You might be wondering with the constant change in drone prices, which drones are most affordable but still good enough to be considered as a camera drone.
I took the liberty of putting together this list of drones that take both great photos and videos but also have a price tag that won't send you running out of the store:
| | | | | | |
| --- | --- | --- | --- | --- | --- |
| Drone Name: | Flight Time: | Range: | Camera: | Price: | Purchase Link: |
| Ryze Tello | 13 min | 330 ft | HD720 | $128 | VIEW |
| Mavic Mini | 30 min | 2.5 miles | 2.7K | $399 | VIEW |
| Holy Stone HS100 | 15 min | 492 ft | 2K | $152 | VIEW |
| Eachine E520S | 16 min | 820 ft | 4K | $129 | VIEW |
| Potensic D85 | 20 min | 4921 ft | 2K | $229 | VIEW |
Table showing the cheapest but good quality camera drones on the market.
So there you have it! The above drones are super high-tech and won't break the bank, meaning you can enjoy all the benefits without feeling guilty.
What Decides The Current Drone Prices?
Currently, the price of drones is a hot topic, and for a good reason. Drones are becoming more and more popular for both the commercial market and the enthusiast market.
When you are deciding what drone to buy, you have many factors to consider before you make that plunge into spending your money.
People are always willing to pay more for drones if the drone has 4 very important things:
What kind of camera quality do they have?
How long will the battery life last when flying the drone?
What is the storage capacity like of its onboard memory?
Are you able to travel with that particular drone?
Camera Quality.
People are also willing to pay more for drones with better camera quality. It seems like drones with 4K cameras and Ultra High Definition(UHD) cameras are becoming the norm nowadays.
The sales of these high camera quality drones continue to skyrocket over time, as more and more people get into flying drones and take their photography to new heights.
Battery Life.
Battery life plays a big role in whether or not a drone is chosen by an enthusiast on the lookout for a new drone. The longer your drone is able to stay in the air means the more pictures and amazing video you get to capture of the surrounding area.
This is exactly why many drone pilots are spending hundreds of dollars extra just to get a drone that is able to stay in the air for a few extra minutes because it means an extra few minutes of trying to get the perfect shot.
Storage Capacity.
Another desired feature that people would like to have more of in their drones is having more onboard memory storage capacity for photos and videos.
The more onboard storage means the pilot does not have to worry about losing important footage due to small inconveniences like their memory card being too full. Having more onboard storage on a drone means that these worries fall away and many enthusiasts and people in various industries would gladly pay more for this feature.
Portability.
People love to travel and traveling is way better when you are able to take your drone with you on your trip to capture some amazing moments and sights!
This is why people are more willing to hand over more money to drone companies if the drone is more compact or able to fold into a more portable size.
There is one company that has completely taken over the market in drone sales and it's largely due to being able to fulfill all these areas with their wide range of droning options.
This company is DJI, and with their many drone options raging from small beginner drones to large commercial drones designed to be used on movie sets, they cover over 74 percent of the world's global market for commercial drone sales.
In 2018 DJI released the Mavic 2 Enterprise Dual, which was a portable thermal drone that was game-changing. However, in 2019 Parrot launched its Anafi Thermal but for $700 cheaper than the Enterprise Dual.
Both these drones are thermal portable drones that incorporate FLIR's thermal imaging unit. Even though the Enterprise Dual by DJI was the better product overall, many consumers still opted for the Parrot Anafi because of the high price of the Enterprise.
Factors like this are the main reason why drone prices continue to fluctuate at this current time.
The Future of Drone Prices
As drones become more popular around the world, it is no surprise that more people will want a piece of the action. But what will drone prices be like years from now, will they be higher or will drones be cheaper?
Being a rapidly growing market in the tech industry, the price of drones in the future is still very confusing in many ways. As more drones are being produced due to the current increase in interest and sales, the competition from hardware manufacturers is currently driving the drone prices down and the companies that provide value-added services are making a profit.
These services will represent about half the gross revenues of the total market and capture the majority of the profits. The price of drones in the future will also be decided by the industries they are being incorporated in.
Unmanned aircraft are disrupting a lot of different industries and how they are used in those industries will play a big role in the future prices of drones.
Since drones are made from smartphone parts and sudden growth in the market, the investments over the last 10 years in these parts have driven drone prices down, increasing accessibility to consumers and businesses. More inexpensive drones are becoming increasingly popular for recreational use as well.
The flaring competition among the drone manufacturers is pushing down costs for these types of consumer drones, particularly the higher-end model drones that are able to shoot high-quality photos and live stream HD quality video.
As I mentioned earlier, drones are similar to smartphones in many ways. After all, some smartphone parts are used in many drones today. So, drones can basically be viewed as smartphones with the ability to fly or move.
Smartphone prices continue to spike every year with the release of new phones with better technology. So, is this the same reason why the latest drones continue to get more and more expensive each year?
Well, yes. Drone sales work in that every year the drone industry continues to release drones that are better and capable of so much more than their predecessors.
Final Thoughts
Even with all this confusion surrounding the future prices of drones, there's one thing we can be sure of—they are only going to get better! All of this competition between manufacturers with regards to price and capabilities is only better for us enthusiasts.
I will have to admit that I am also afraid of the drone prices sky-rocketing and having to pay an arm and a leg as well as sell my left kidney to be able to afford one.
But, when you think about it we constantly pay for the latest phones whether they are Apple or Android because they are filled with better technology and better features than the last. We can only wait in anticipation for the next breakthrough in droning technology!