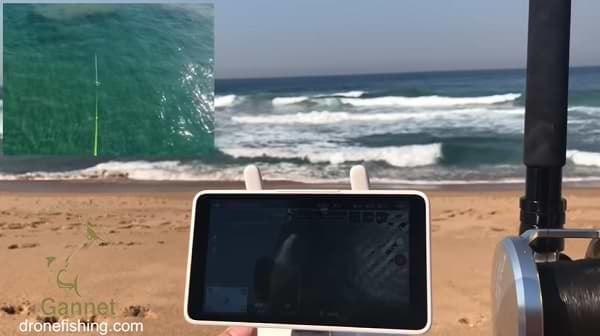 After looking into drone fishing a bit more, you might be wondering if it is possible to use any drone for fishing. Well, I have done some research, and here is what I found.
The best type of drone to use for fishing would be the Phantom 4 Pro V2, as it has a long flight time of 30 minutes, and it has a decent 4K camera great for fish spotting. That said, any drone that has a long flight time and a decent camera can be used for drone fishing.
Keep reading to find out exactly what makes a good fishing drone and which drones are the best on the market when it comes to reeling in the catch of the day!
3 Factors That Make A Great Fishing Drone!
The factors affecting whether or not a drone will be good for fishing or not are the drone's stats and capabilities. The drone stats will determine if it is able to be used for fishing or if it just doesn't make the cut and you should look for another drone to use.
Here are a few of the stats that you should look at when deciding if you should use a specific drone to fish:
Flight time
Range
Camera quality
01. Flight time of over 20 minutes.
This is arguably the most important factor that decides if a drone is good or not, and it is arguably the main thing most enthusiasts look at when deciding to buy a new drone.
I recommend a drone with a flight time of between 20+ minutes, as anything lower than that might require too many frequent trips to swap batteries.
In general, the longer the flight time, the better your chances are of spotting and catching a good fish, as the drone can hover over the body of water for longer.
02. Range of drone should be at-least 1-mile
Another factor that greatly affects the usability of a drone to fish is the drone's range. The range is how far the drone is able to fly while still having connectivity to the controller or device being used to control it.
For some drones, this could be only a couple hundred feet but for a good quality drone, the range is usually a mile or two. If the drone you were thinking of using has a range of a couple of hundred feet then I suggest rethinking using it.
Most people can only cast 30 to 40 yards from themselves, so you might be wondering why it is important to be able to fly thousands of feet away.
Well, simply because what makes drones so effective when fishing is the ability to look for groups of fish and drop the lines directly over the area. If the area is only a few feet from you, then you might as well not use a drone.
If you will be sitting on the beach and using the drone to fish, you will need to be able to take it past the shore break, and that will require a drone that is able to fly quite the distance!
03. Camera quality should be at-least 1080p.
The camera quality might not be the most important quality that decides whether or not a drone will be good to use for fishing or not, but it is still important.
Drones come with all different types of cameras, mostly ranging according to the price of the drone.
The main appeal of drones, besides being able to drop the lines a long distance away from you, is the ability they have to see where the fish are located. This, however, will depend on the quality of the camera and that is why a good camera is needed when choosing a drone to fish with.
5 Best Drones to Use For Fishing
| | | | | | | |
| --- | --- | --- | --- | --- | --- | --- |
| Drone Name: | Camera Quality: | Flight Time: | Range: | Max Payload: | Price: | Purchase: |
| Yuneec Typhoon H | 4K | 25 min | 1 mile | 3.7 lbs | $899 | VIEW |
| 3DR Solo | 4K | 20 min | 0.5 miles | 1.5 lbs | $650 | VIEW |
| Autel X-Star | 4K | 25 min | 1.2 miles | 3.5 lbs | $899 | VIEW |
| Phantom 4 Pro V2 | 4K | 30 min | 4.3 miles | 3 lbs | $1,599 | VIEW |
| Matrice 600 | 4K | 35 min | 3.1 miles | 13.2 lbs | $5,699 | VIEW |
This is a table that shows the Best drones to use for fishing.
If you want to learn about some other drone options that are cheaper but still good to use for drone fishing, check out our article Best Fishing Drones Under $500.
Final Thoughts
While you certainly cannot use any drone for fishing, you now have the knowledge to pick out a drone that has all the bells and whistles that will fetch you that catch of the day! Just make sure you pick a drone that has the features that will work best for you and the type of fishing you will be doing.