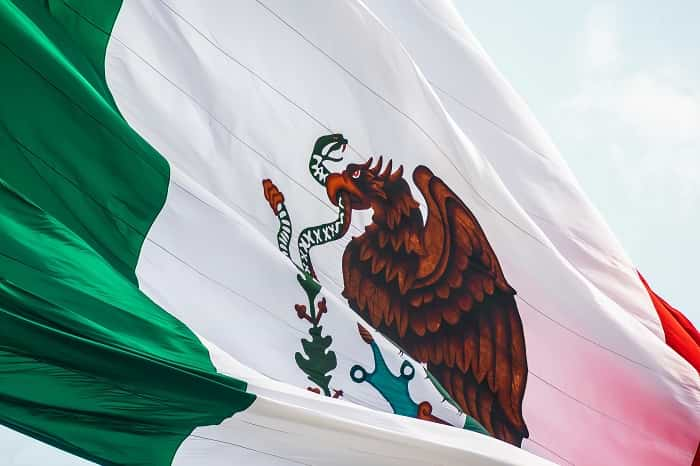 Planning a trip to Mexico soon and want to take breathtaking pictures and videos of the beautiful beaches and historical sites with your drone? If yes, then stop before you get your drone confiscated.
Since December 1st, 2018, ALL foreign nationals including the U.S are no longer allowed to fly their drones in Mexico. This includes Cancun and Cozumel. For anyone to be able to fly a drone in Mexico they have to be registered with the DGCA. And only Mexican citizens can register.
Now does this mean you won't be able to take your drone into Mexic? Not at all. Technically, you're allowed to travel with your drone to Mexico. But what's the point? Once you're there, legally you won't be able to fly it.
Can You Take Your Drone In Your Bag To Mexico?
Yes, you can, however, if you're planning to follow the laws then there's no point. Your drone will just sit in your bag. Unless you know someone that lives in Mexico that has their Mexican drone license and is registered with Mexico's Directorate General of Civil Aeronautics.
If you're planning on taking your drone into Mexico, make sure you follow these drone travel tips:
Make sure you bring proof of purchase to show that you've bought your drone more than 6 months ago. If you can't prove this you'll get hit with import 16% tax.
Make sure you stick to the drone battery limit rule. Most airports will only allow you to take a total of 3 lithium batteries depending on the energy of the battery I wrote a full guide on drone battery limits when traveling in this post.
Make sure you check your airline for any additional drone policies or laws before booking your flight. They are constantly changing these laws. Give them a call!
Print out TSA drone policies and keep them with you during the trip. Most TSA agents don't know their own rules. So if they do get them wrong, respectfully show them otherwise.
If you're taking a drone as a gift, DO NOT wrap it. TSA will need to look at the drone. So unless you want them to unwrap it for you, keep it unwrapped. On top of that, if it is gift wrapped, you'll be asking for the 16% import tax.
That covers some of the more important things you need to know to make sure your trip goes smoothly. But now that you're in Mexico, what are the risks? Should you fly your drone?
What Are The Risks When Flying Your Drone in Mexico?
Planning on flying your drone in Mexico anyways? Think again. Unless you're going to be completely isolated from other people, this might not be worth the risk.
If you fly a drone in Mexico without being registered, having your drone confiscated could be the least of your worries. Y
You could be fined up to $21,000. And if you know Mexico, you'll know that they'll go lightly on foreign nationals.
INSIDER TIP: If you want to fly a drone with a clear conscience, the best tip I can give you is to make a friend that lives in Mexico. Get them to get a drone license and you'll avoid a lot of hassle.
Tips When Flying Your Drone in Mexico
Ok ok, you're probably going to fly your drone in Mexico anyways. You've read all the stories in drone forums about how many people are getting away with it.
Or you know someone that's already registered as a drone pilot in Mexico with DGCA that can vouch for you. If that's the case, here are some tips to keep your flight on the down-low to avoid attention and trouble.
01. Fly your drone as early in the morning as possible before everyone's up and walking about:
I came across this on a few forums. A lot of people would fly their drones early in the morning before the beaches get crowded. Just make sure it's not still dark. This is illegal!
02. Know the Mexican drone laws so that you don't stand out like a sore thumb:
This one is a no brainer. If you follow the laws you'll more than likely stay under the radar. I've noticed a lot of the laws are similar to the U.S drone laws. So if you're from the U.S and you've been flying drones for a while, you should be good.
Here are Mexicos most common drone laws:
Only fly when it's daylight.
Don't fly your drone more than 1,500 feet away and keep it in sight.
Make sure you ask your hotel what their drone policies are. And avoid flying close to hotels and resorts that you're not staying in.
DO NOT intentionally cause damage to any people or property.
Stay 5 miles away from any airports or flight routes.
Stay away from historical sites.
Don't fly higher than 400 feet above the ground.
Make sure you're over 18 years old.
Don't try to fly a drone over 2kgs or 4.4 lbs.
Don't fly close to a group of 12 or more people.
Don't fly closer than 900 meters or 984 yards to a helipad.
Stick to those two tips and you should be fine. But don't hold me to it! There's always a risk.
Drones Weighing Under 250 grams or 0.55 pounds
What about drones weighing under 0.55 grams? Can you fly them to Mexico? Well technically yes. The new law states;
Federal law requires that any small unmanned aircraft (drones) weighing more than .55 pounds and less than 55, be registered and marked with a registration number, either by registering online or by using the legacy paper based registration process.

Federal Drone Regestration
So technically speaking, if your drone is less than 0.55 pounds you should be fine. Unfortunately, this will exclude most drones. If you've had to get a drone license in the U.S in the past, chances are your drone weighs more than 0.55 pounds.
But if it's not, have a blast. You're good to go.
Where Can I fly in Mexico?
There's no official map of where you can fly, so you'll just have to resort to a map where you can't.
There are 5 main areas you should avoid at all cost:
Airports and helipads
Historical sites, monuments, and museums.
Busy beaches
Residential areas
Hotels and Holiday resorts
Mexico is very protective of its historical sites, so be especially cautious here. Just because there's not many people are around it doesn't mean you'll get away with it.
If you avoid these areas you'll avoid most of the trouble.
How to Register a Drone in Mexico?
If you're not a Mexican citizen, then this is impossible. However, if you know someone in Mexico and you want to give them direction, or if you're a Mexican citizen, then here's how to register your drone with the DGCA:
Complete the registration request form here.
Scan all relevant documents. Copy of ID card, drone ownership documents.
Email document to rpas@sct.gob.mx.
IMPORTANT UPDATE: You can also use DGCA online drone registration form here.
If you have any other questions about the process, contact Mexico's Directorate General of Civil Aeronautics (DGCA) directly. Here are their contact details gobmx@funcionpublica.gob.mx / +52 5 687 7660.
Related Questions:
Can a US Citizen fly a drone in Mexico?
All foreign nationals and U.S citizens can't fly drones in Mexico since the new drone laws were released and enforced on the 1st December 2018 by the DGCA.
Can Mexican fly drones in Mexico?
Once a local citizen in Mexico registers their drone with the DGCA, they are free to fly a drone if they are over 18 years old and if they adhere to other drone laws.
Can I bring my drone to Cancun?
You may take your drone to Cancun, however, if you are not registered with Mexico's Directorate General of Civil Aeronautics you won't be allowed to fly it.